Pestline Sdn Bhd
8, Jalan Ekoperniagaan 1/16,
Taman Ekoperniagaan,
81100 Johor Bahru,
Johor, Malaysia.

+607-562 5151
+607-562 6119
mic.wong@pestline.com.my
Bird每X Bird Proof Gel
Bird Control --- Bird Repellent ---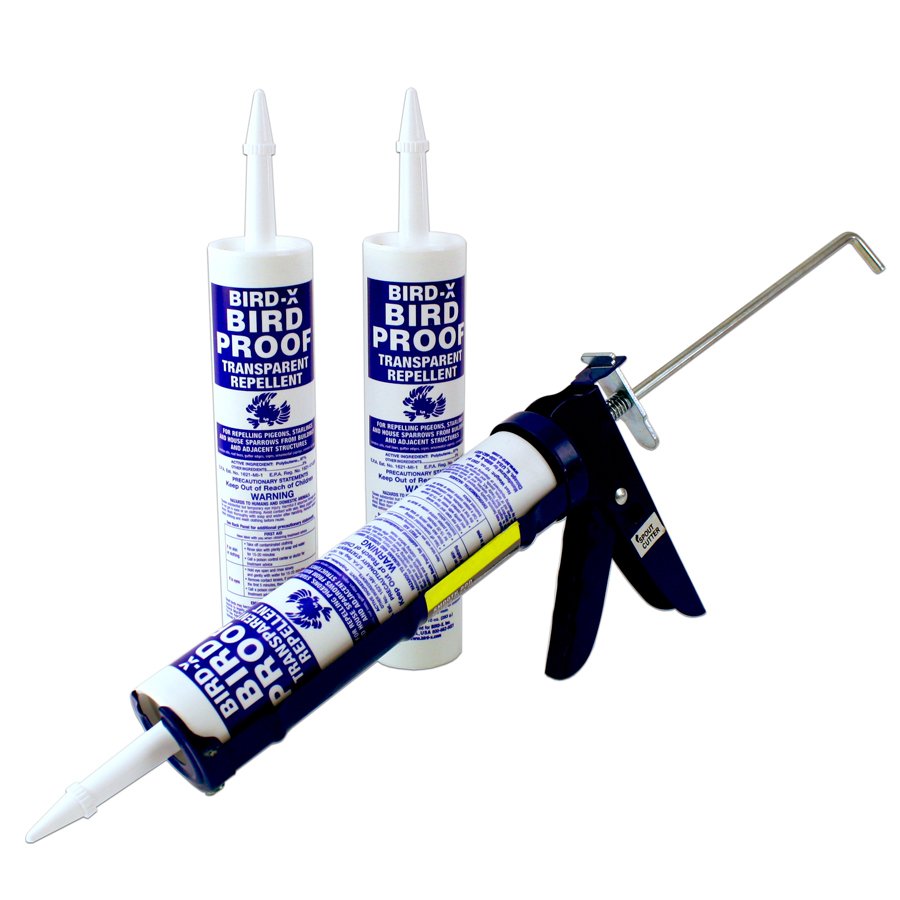 "OUR BEST-SELLING sticky gel makes surfaces
uncomfortable for all pest birds, preventing them from roosting"
Bird-Proof® Gel can be used on ledges, sills, beams, rafters, signs, statues, & hundreds of other outdoor surfaces to prevent pest birds from roosting.
This gel does not harm birds – it simply makes surfaces uncomfortable, intimidating, & uninviting. USE AS DIRECTED.
Discreet & nearly invisible – great for high-profile applications!

Cost-effective, simple bird control method

Lasts for about a year on average


Effectively Repels: Pigeons, Swallows, Ducks, Geese, Seagulls,
Sparrows, Starling, Woodpeckers, Crows & Blackbirds, Grackles and other Birds.


Ideal for use at:
Recommended for use on any surface birds can land on,
Effective coverage: 10 linear feet per tube (case of 12 covers 120 linear feet)
Installation Instructions
1. Thoroughly clean building surface (remove droppings, dust, etc.) and dry it before applying Bird Proof Gel.
2. Cut tip of tube off with cutters, Screw nozzle on tip of tube and cut nozzle 1/2 way down.
3. Load and lock tube into caulking gun, apply in strips in a wave-like fashion in a 1/4-inch bead for small birds, 3/8-inch for medium birds and 1/2-inch for larger birds. For wider areas, more than one bead may be necessary.

To remove, use scraper and then wipe the area with soap, water and a rag.