Pestline Sdn Bhd
8, Jalan Ekoperniagaan 1/16,
Taman Ekoperniagaan,
81100 Johor Bahru,
Johor, Malaysia.

+607-562 5151
+607-562 6119
mic.wong@pestline.com.my
Pestline Cockroach Monitoring Glue Trap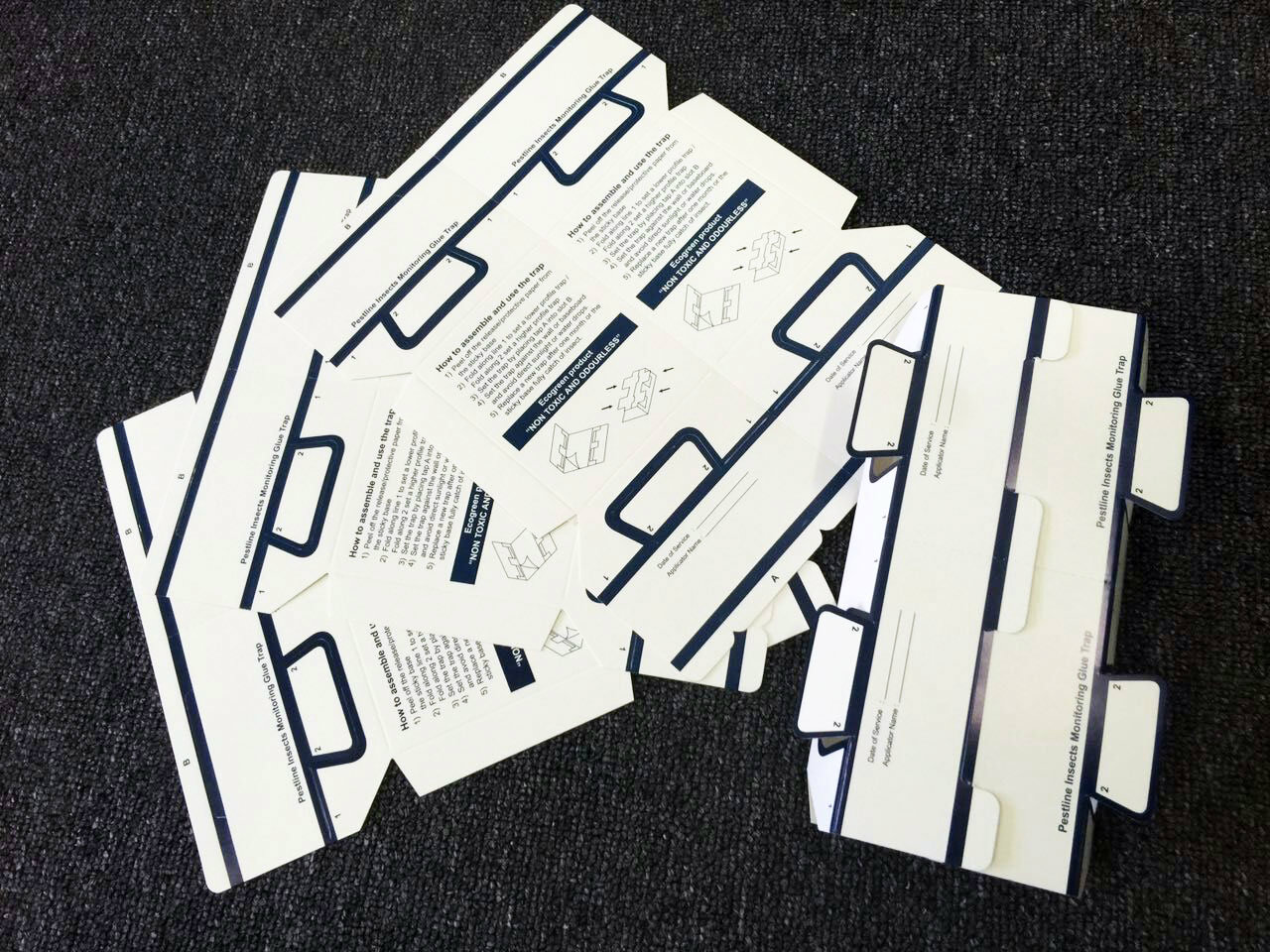 Cockroach Monitoring Glue Trap allow early detection of cockroaches, often prior to visual detection and with very low levels of infestation.
Ecogreen Product. Non-Toxic and Odourless.
Pestline Cockroach Monitoring Glue Trap also provide evidence on the source and size of an infestation. Regular use can lead to data on optimum time for insecticide treatments and assessment of treatment efficacy. In addition Pestline Cockroach Monitoring Glue Trap are environmentally safe, do not contain any chemical pesticides and will not contaminate foodstuffs.
Using Pestline Cockroach Monitoring Glue Trap helps to create the right Image and impression with your customers and also with theirs.
Easy to use
Low profile for ease of placement under and within equipment such as under fridges, ovens, inside cupboards, etc
Proprietary dry touch glue for long lasting cockroach trapping without sticky fingers
Simple to fold and assemble.
Scientifically designed for the best results by using the cockroach behaviour against it
Angled entry ramps, fold at both ends, ensures cockroaches enter first time and cannot escape
Side entry windows for additional access points. When placed against walls the printed text facing in one direction helps technicians to determine from which direction cockroaches approach the trap.
Glue designed to catch adults and nymphs of all major pest species.
The Pestline Cockroach Monitoring Glue Trap is the industry standard cockroach trap.
Its ease of use and proven performance make it the trap of choice for professional pest controllers and consumers.