Pestline Sdn Bhd
8, Jalan Ekoperniagaan 1/16,
Taman Ekoperniagaan,
81100 Johor Bahru,
Johor, Malaysia.

+607-562 5151
+607-562 6119
mic.wong@pestline.com.my
Rodent Bait Station-Type Contro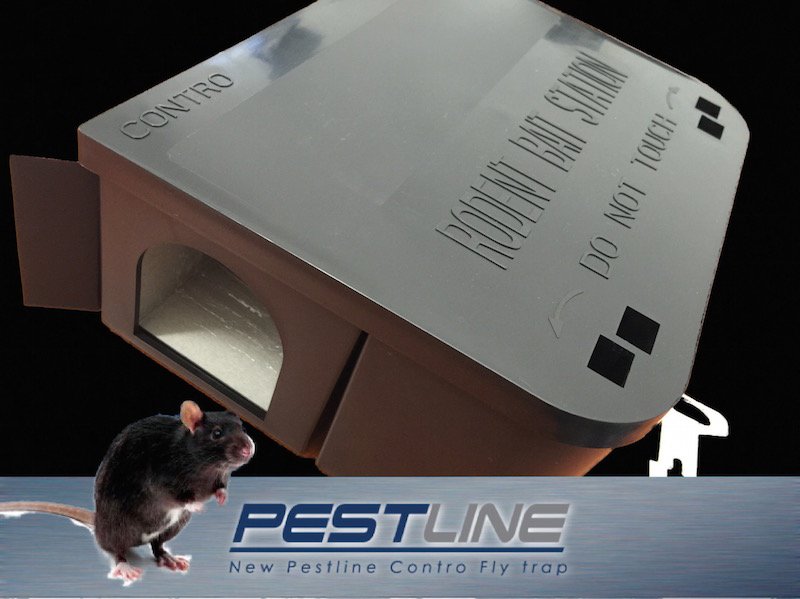 TEMPER RESISTANT RAT BAIT STATION
Type : CONTRO

FEATURE
Either placing rodenticides for outdoor control or rat glue trap for inside the building at critical area such

as production area, store and warehouse to avoid possible contamination of product by rat baits

Complete price to be allow for more placement.

'Low Profile' makes it ideal to use indoors under pallets and in other tight rats trapping locations.

Made with high grade original polymer. Long durable, they can be refilled, if necessary, and use over an extended period of time.

Temper resistant with hinged locking lid and two ground anchors to fix on the ground.

Used to protect rodenticide from moisture and dirt, deposit rodenticides and rat glue trap for no internal rodenticides baiting areas.
Material
Dimension
Weight
Color

:Polypropylene
:220 mm L x 176 mm W x 91 mm H
:340g
:Black/Transparent
Download PDF