Pestline Sdn Bhd
8, Jalan Ekoperniagaan 1/16,
Taman Ekoperniagaan,
81100 Johor Bahru,
Johor, Malaysia.

+607-562 5151
+607-562 6119
mic.wong@pestline.com.my
Vehicle Mounted Fogging Machine TS-95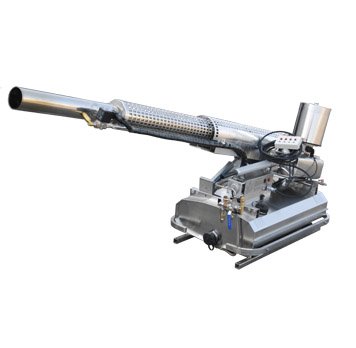 Feature
The TS-95's remote control panel lets the operator conveniently and safely control:
Formulation output
Engine operation
Fogging tube, via electric drive pusher

Built from high-quality materials under rigorous quality control, for reliable operation and startup. Stainless steel solution tank, fuel tank, and fog tube.
Application Field
This thermal fogger is currently widely used to control mosquito carriers of malaria and yellow-fever.
Designed for use in large spaces, such as warehouses and manufacturing plants, greenhouses, and for plant protection. Perfect for killing flying insects (mosquitoes, gnats, house/sand/black flies). Under the good weather conditions, the fog output of this unit can settle over a large area, efficiently distributing formulation.
Technical Specifications
| | |
| --- | --- |
| Weight, empty | 47 Kg |
| Dimensions ( L x W x H) | 1910×950×460 mm |
| Weight, empty (shipping data) | 60 Kg |
| Dimensions (L x W x H),(shipping data) | 2000×600×740 mm |
| Solution tank capacity | 60 L |
| Fuel tank capacity | 5 L |
| Fuel consumption | 4 l/h |
| Performance of combustion chamber | 36.8 KW / 50 HP |
| Flow rate | 40 l/h |
| Energy | 12 V lithium battery |
| Pressure in the solution tank | 0.25 bar |
| Pressure in the fuel tank | 0.06 bar |
Download PDF